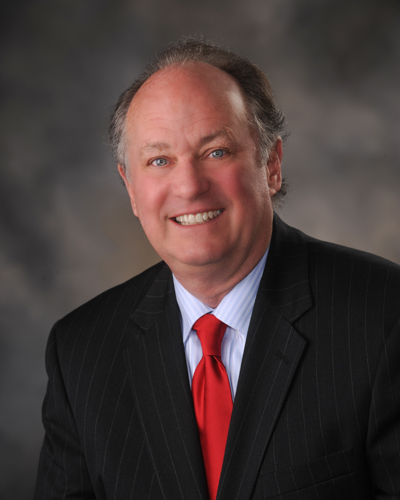 William J. Manby
CLU®, ChFC®, CFP®, AEP®
Investment Advisor Representative
Paradigm Investment Advisory, LLC
Bill has been committed to delivering innovative strategies to assist his clients in attaining financial independence throughout their lives. Bill has provided Wealth Management and Preservation Planning for hundreds of clients for over 35 years. Manby Financial Strategies provides unique strategies based on the clients needs, such as living estate planning, guaranteeing financial independence, maximizing social security benefits, and asset protection planning.
Bill has successfully completed the rigorous qualifications to achieve and maintain the following designations:
NSSA® – National Social Security Advisor, Certificate Holder
One of only 500 people in the world to obtain a certificate from the only officially recognized Social Security
Certificate Program.
ChFC® - Chartered Financial Consultant
Indicates an advisors ability to effectively apply a comprehensive financial planning process to their clients' needs.
CFP® - Certified Financial Planner Professional
Indicates the advisor has met the uniform standards of competency, practice and ethics of financial planners through rigorous, validated and professionally administered education, examination, experience and ethics requirements as established by the Certified Financial Planner Board of Standards, Inc.
AEP®- Accredited Estate Planner
The National Association of Estate Planners & Councils awards this designation to recognized estate planning professionals who meet special requirements of education, experience, knowledge, professional reputation, and character.
CLU® - Chartered Life Underwriter
A professional advisor with advanced knowledge of insurance and estate planning matters.
Memberships & Affiliations
Akron Tax & Estate Planning Council – Past President
Society of Financial Service Professionals - Akron Chapter
Financial Planning Association - Northeast Ohio Chapter
National Association of Insurance and Financial Advisors
Charitable Concerns
First United Methodist Church of Cuyahoga Falls – Providing educational assistance
Family Promise – Transforming the lives of homeless families, because every child deserves a home
The Rotary Club of Akron – Primarily serving special needs children
The Ohio State University – Provide scholarships for teachers who want to teach special needs children
Bill has addressed local and national organizations as well as written articles for local and national publications. Bill is Chairman and Chief Executive Officer of Creating Financial Independence, Inc.
Bill lives in Akron with his wife Sally. Together they have raised 4 children and they are now enjoying their 6 grandchildren, who all live within 30 minutes of them.
A Plan For Continuing to Serve Our Clients
I enjoy helping my clients accomplish their goals. With assistance from Bill Manby Jr., and Matt Slonsky, we will be available when clients need us. I do not plan to change my commitment to my clients. However, should there be a day that comes that I am not physically able to continue, I have very competent and caring associates that will allow my clients to continue to receive very professional advice:

Bill Manby Jr.: ChFC®, AEP®
Phone: (330) 475 – 1690 Email: [email protected]
My son, Bill, and I have worked together for nearly 30 years. He provides very professional advice to his clients. Bill graduated from Indiana University with a Bachelor of Science in Finance and Insurance. He has also completed the rigorous requirements to achieve his ChFC (Chartered Financial Consultant) from the American College, and AEP (Accredited Estate Planner) designations. Bill has significant experience and an expertise ranging from insurance/annuity products to private equity and venture capital. I trust him implicitly and know he will provide excellent advice.

Matt Slonsky - National Social Security Advisor® Certificate Holder
Phone: (330) 475 – 8575 Email: [email protected]
Matt has been my assistant for over 8 years and has helped me provide service to my clients. He graduated the University of Akron with a Bachelor of Business Administration in Financial Planning. He also has earned a certificate as a National Social Security Advisor and has positioned himself to pursue a career in helping clients achieve their financial goals. We consult daily about our clients and discuss what would be the best solutions to accomplish their goals.

Both can be trusted, as I hope you have trusted me. They will be available to help our clients should I not be able to continue.